The world of horse racing has produced many famous jockeys, showcasing their exceptional skills and athletic prowess. These talented individuals have not only left a mark on the sport but have also cultivated a strong following of devoted fans. Throughout history, these renowned jockeys have triumphed in high-stakes races and competitions, setting extraordinary records and collaborating with equally famous horses to create unforgettable moments in the sport.
As the sport evolved, jockeys have navigated the ins and outs of thoroughbred partnerships, rigorous training regimens, and the influence of dedicated trainers. The fascinating world of horse racing also offers a glimpse into the achievements and challenges faced by women in the sport, as well as the financial aspects and media presence associated with it. All these aspects come together to create a rich tapestry of stories and lessons in the lives of legendary jockeys, further enriching the sport's vibrant history.
Key Takeaways
Legendary jockeys have triumphed in high-stakes races and set impressive records
Thoroughbred partnerships and rigorous training play significant roles in jockeys' careers
The world of horse racing showcases the achievements of both male and female jockeys, as well as financial and media aspects
Famous Jockeys: A Historical Perspective
Horse racing has a rich history, and throughout the years, several talented jockeys have left their mark on the sport. Among the most famous jockeys are legends such as Lester Piggott, Bill Shoemaker, and Tony McCoy.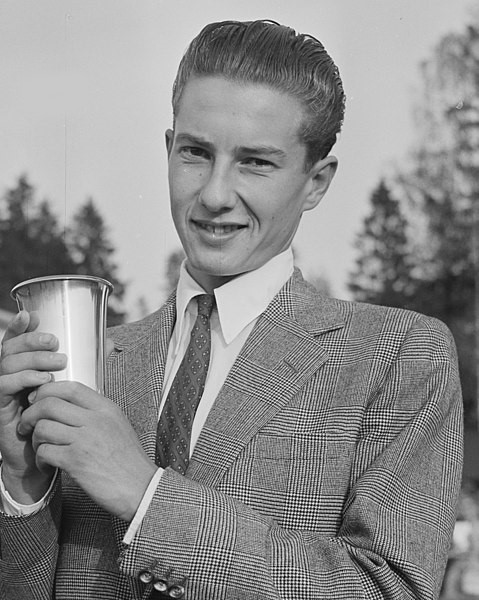 Lester Piggott, known as the "Long Fellow" due to his tall stature for a jockey, won over 4,000 races during his illustrious career. He dominated the British racing scene in the 1960s and 70s, winning nine Epsom Derbies and securing a total of 30 British Classic wins.
Bill Shoemaker was a highly successful American jockey with over 8,800 career wins. His career spanned four decades, and he held the record for most victories by a jockey at the time of his retirement. Shoemaker won the prestigious Kentucky Derby four times, highlighting his exceptional skill and talent in the sport.
Sir Anthony Peter McCoy, widely known as Tony McCoy, is a legendary jockey from Northern Ireland who dominated jump racing. With more than 4,300 winners to his name, McCoy has been crowned Champion Jockey a record 20 consecutive times. His outstanding achievements have earned him a knighthood in recognition of his services to horse racing.
Notable American jockeys such as John Velazquez, Mike E. Smith, Laffit Pincay Jr., and Eddie Arcaro have also contributed to the sport's history. John Velazquez, a native of Puerto Rico, boasts over 6,000 career wins and has broken several records in American horse racing, including earning the most money by a jockey in North America. (source)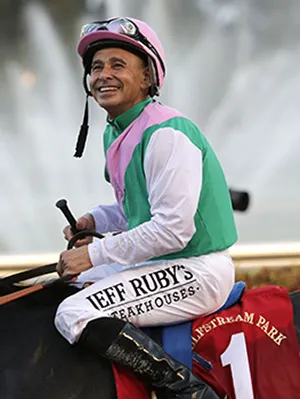 Mike E. Smith, also known as "Big Money Mike," has achieved remarkable success with multiple Breeders' Cup wins and a victory in the 2018 Triple Crown aboard Justify. Laffit Pincay Jr., originally from Panama, held the record for most wins by a jockey, with more than 9,500 victories to his credit, until Russell Baze surpassed it in 2006.
Eddie Arcaro, a two-time Triple Crown winner, enjoyed a successful career during the 1940s and 50s, accumulating over 4,700 wins. Gordon Richards, a famous British jockey, achieved an impressive 4,870 career victories, earning him a knighthood for his outstanding contributions to horse racing.
The modern era has seen the rise of talented jockeys like Javier Castellano, Pat Day, and Russell Baze. Castellano, a Venezuelan jockey, has won many notable races, including multiple editions of the Preakness Stakes and the Travers Stakes. Pat Day, an American jockey, boasts over 8,800 career wins and was inducted into the National Museum of Racing and Hall of Fame.
The history of horse racing is filled with exceptional jockeys who have left a lasting impact on the sport. Their passion, talent, and dedication have created a legacy that continues to inspire future generations.
Defining Races and Competitions
Horse racing is a thrilling sport that requires skill, dedication, and courage from both the jockeys and their equine partners. Throughout the years, numerous races and competitions have gained fame for their prestige, impressive purses, and the caliber of horses and jockeys attracted to participate. Among the most renowned races are the Triple Crown events, the Dubai World Cup, the Grand National, and the Epsom Derby.
The Triple Crown is a series of three prestigious American horse races, namely, the Kentucky Derby, Preakness Stakes, and Belmont Stakes. Winning all three races in a single season is an extraordinary achievement, often defining a jockey's legacy. The Kentucky Derby, held at Churchill Downs in Louisville, is known as "The Most Exciting Two Minutes in Sports" and usually marks the beginning of the Triple Crown season.
The Preakness Stakes, held in Baltimore at Pimlico Race Course, follows the Derby as the second leg of the series. Lastly, the Belmont Stakes in Elmont, New York, is the final and often most challenging race of the series, offering a true test of stamina with its 1.5-mile distance.
Outside the United States, the Epsom Derby is an esteemed British flat race held annually at Epsom Downs Racecourse in Surrey. With a distinguished history dating back to 1780, the Epsom Derby is one of the most prestigious races in the United Kingdom and has a significant impact on a jockey's career. Another iconic British race is the Grand National, a challenging steeplechase held at Aintree Racecourse in Liverpool. Known for its difficulty, the Grand National's fences require exceptional jumping skills from both the jockeys and their horses.
The Dubai World Cup is among the richest horse races globally, held at Meydan Racecourse in Dubai, United Arab Emirates. Featuring a massive purse and attracting top-tier jockeys and horses, this international event showcases equine prowess under the desert sky.
Other notable races include the Woodbine Mile, held at Woodbine Racetrack in Toronto, Canada; the Kentucky Oaks, a prestigious race restricted to three-year-old fillies, run at Churchill Downs; the G1 races, a series of high-quality international flat races, and multiple prestigious races held in California, such as the Santa Anita Derby and the Hollywood Gold Cup.
Renowned horse racing events like the Triple Crown, the Epsom Derby, the Dubai World Cup, and the Grand National have shaped the legacies of the most successful jockeys in the sport. These races continue to define the horse racing landscape, offering jockeys from around the world opportunities to showcase their exceptional skills and courage.
Key Accomplishments and Records
The world of horse racing has seen numerous talented jockeys throughout history, with many of them achieving remarkable feats and setting records. Among those talented jockeys, Pat Day stands out as one of the most successful in the sport. Day has won the prestigious Eclipse Award for Outstanding Jockey four times during his career and was inducted into the National Museum of Racing and Hall of Fame in 1991. Furthermore, Day has claimed victory in the U.S. Triple Crown nine times and triumphed in the Canadian Triple Crown and Breeders' Cup Distaff in 1991.
In the United Kingdom, the title of British Flat Racing Champion Jockey is awarded to the jockey with the most wins in a flat racing season. One of the most successful jockeys in this regard is Sir Gordon Richards, who held the title 26 times between 1925 and 1953. Richards' incredible skill and determination led to his knighthood in 1953, making him the first jockey to receive this honor in British history.
Meanwhile, in the United States, the title of United States Champion Jockey is awarded based on various criteria such as earnings, wins, or stakes races won. One notable jockey who has achieved this accolade is Bill Shoemaker, who won the United States Champion Jockey by earnings in 1951, 1953, 1954, 1958, and 1959. Shoemaker's career spanned over four decades, during which he amassed a total of 8,833 victories, making him one of the most successful jockeys in history.
Another exceptional jockey to mention is Jorge Ricardo, who holds the Guinness World Record for the most wins by a jockey in a horse racing career, with an impressive total of 13,069 wins from November 1976 to March 2021. Ricardo's incredible dedication to the sport led him to achieve his 13,000th win in September 2020 at the age of 58.
These outstanding jockeys have etched their names in the annals of horse racing history by achieving exceptional feats, setting records, and inspiring future generations in the sport. Their accomplishments serve as a testament to their talent, dedication, and passion for horse racing.
Famous Horses and Their Jockeys
American Pharoah was a legendary thoroughbred racehorse that won the American Triple Crown in 2015, becoming the first horse to achieve this feat in 37 years. The jockey for American Pharoah was Victor Espinoza, who displayed a confident and knowledgeable riding style. Together, they created a lasting legacy in the world of horse racing. More information about American Pharoah and Victor Espinoza can be found here.
Arrogate was an extremely successful racehorse, earning the title of the world's highest-rated racehorse in 2016 and 2017. His jockey was Mike Smith, known for his clear and effective communication with his horses, leading them to great success. Arrogate and Mike Smith are prime examples of the strong connection between a horse and its jockey. Details about Arrogate's achievements can be found.
Affirmed was a famous thoroughbred racehorse who won the American Triple Crown in 1978, just one year after Seattle Slew achieved the same accomplishment. Ridden by jockey Steve Cauthen, the duo displayed a winning combination of dedication, precision, and courage throughout their racing career.
The legendary horse Planet was a highly successful racehorse in the 1850s, known as one of the greatest racehorses of his time. Planet was ridden by an expert jockey named Gilbert W. Patrick. Their combined skills and strengths turned the duo into a formidable team on the racetrack.
These famous horses and their jockeys have left a remarkable impact on the world of horse racing. Their performances have inspired generations of new riders and racehorse enthusiasts alike. By understanding the relationship between a skilled jockey and an outstanding horse, we can appreciate the true significance of their achievements within the sport.
Involvement in Thoroughbred Partnerships
Thoroughbred partnerships are a popular way for people to invest in the horse racing industry. These partnerships allow individuals to pool their resources and share the costs of owning and racing a horse, while also distributing the potential financial rewards among the partners. One essential part of these partnerships is selecting the right jockey to ride the horse, as the jockey's skill can significantly impact the horse's performance in races.
Jockeys, in turn, benefit from these partnerships as they are typically compensated with a percentage of the horse's earnings in races. The better the performance, the higher the earnings, and the more significant the jockey's payout. This creates a strong incentive for jockeys to seek partnerships with successful horses and horse owners.
Partnering with famous jockeys can provide various advantages to thoroughbred partnerships. First, well-known jockeys often have extensive experience and a proven track record, which can increase the partnership's chances of success in races. Famous jockeys may have connections with top trainers and other industry professionals, further contributing to the partnership's overall success.
Another factor to consider is the potential marketing value of involving a famous jockey in a partnership. The popularity and recognizability of a well-known jockey can attract attention to the horse and its races, potentially boosting interest in the partnership and its horse. This can lead to increased sponsorship opportunities, additional investment, and an uptick in fan engagement, all of which can be beneficial for the partnership and its growth.
Ultimately, thoroughbred partnerships can benefit from the involvement of a famous jockey due to their expertise, industry connections, and marketing value. As jockeys try to secure the best horses and opportunities to enhance their career success, thoroughbred partnerships stand to gain from collaborating with jockeys, creating a mutually beneficial relationship within the horse racing industry.
Jockey Training and Impact of Trainers
Jockey training plays a crucial role in determining the success of a racehorse as it prepares them to handle the challenges and high-speed competition that come with horse racing. A typical jockey training program includes physical conditioning, mental preparation, and the development of riding skills, ensuring the athlete is fit enough to face any race situation. The guidance and supervision of a trainer are essential throughout this process.
Trainers have a substantial influence on the outcomes of a horse race. They work closely with jockeys, helping them enhance their skills and make strategic decisions during races. Renowned trainers are known for their ability to identify a jockey's strengths and weaknesses, thereby developing tailored training methods to ensure optimal performance on the racetrack.
One such legendary trainer is Lucien Laurin, who became famous for training Secretariat, widely considered one of the best racehorses in history. Laurin's expertise played a crucial role in the development of jockey Ron Turcotte's career; the pair's partnership ultimately led to their remarkable success in winning the Triple Crown in 1973.
Jockey fitness is another critical aspect of training, as it can significantly impact the performance of a horse. Jockeys need to maintain high levels of physical fitness, which includes strength, stamina, and flexibility. Rigorous workouts, endurance training, and specialized exercises form an integral part of a jockey's physical conditioning program, ultimately enabling them to handle the high-speed and intense nature of horse racing.
The role of trainers in shaping a jockey's career cannot be overlooked. Their guidance, expertise, and knowledge contribute to a jockey's improved performance on the racetrack. Successful pairings like Lucien Laurin and Ron Turcotte demonstrate how essential the trainer-jockey relationship is in the world of horse racing.
Women in Horse Racing
The world of horse racing has seen a significant rise in the number of female jockeys making their mark in recent years. Their dedication, skill, and persistence have led to numerous milestones and groundbreaking achievements. Among these remarkable women, two names stand out – Julie Krone and Clare Balding.
Julie Krone is one of the most successful female jockeys in the history of horse racing. She was inspired to become a jockey at the age of 14 after watching Steve Cauthen win the Triple Crown. Krone began her professional racing career in 1981 at Tampa Bay Downs in Florida, aboard a horse named Tiny Star. Throughout her career, she amassed numerous wins and accolades, including being the first female jockey to win a Triple Crown race, capturing the 1993 Belmont Stakes with Colonial Affair, and being inducted into the National Museum of Racing's Hall of Fame in 2000. Julie Krone has undoubtedly paved the way for future generations of female jockeys, proving that gender is not a limiting factor in this competitive sport.
Clare Balding, on the other hand, is not only a former amateur jockey but also a highly regarded sports journalist, broadcaster, and television presenter, with a strong focus on horse racing. In her riding career, Balding secured a total of 18 wins, one of which was a famous victory at the 1990 Amateur Riders' Handicap at Newbury. Although she didn't pursue a long-term professional jockey career, her passion for the sport has continued to shine through her extensive work within the media industry. Balding has become an influential figure in the horse racing world, providing expert analysis and race commentary, as well as introducing new audiences to the excitement of the sport.
Women in horse racing are making waves, breaking barriers, and achieving new heights. Trailblazers like Julie Krone and Clare Balding serve as both a source of inspiration and role models for aspiring female jockeys and those looking to succeed in a traditionally male-dominated domain. With their relentless passion for the sport, the future of horse racing is bound to see even more exceptional talents emerging among women.
Financial Aspects of Horse Racing
In the world of horse racing, jockeys play a key role in delivering victories and earning substantial prize money for themselves, their owners, and their trainers. Jockeys who excel in their profession not only receive a percentage of their horse's winnings but may also enjoy lucrative contracts with prestigious stables and individual owners.
Top jockeys, such as John Velazquez, have earned substantial sums throughout their careers. Velazquez holds the record as the winningest thoroughbred jockey in history, with earnings amounting to over $446 million. This accomplishment was achieved through a combination of skill, dedication, and countless race victories.
Prize money is a primary source of income for jockeys participating in horse racing events. In most cases, a jockey receives ten percent of their horse's earnings from a race, as noted by Thoroughbred Racing. The prize money distribution can vary depending on the prestige and location of the race, but typically, higher-ranked races offer more substantial rewards.
In addition to prize money, many top jockeys also earn retainers from owners or trainers who require their exclusive services. These contracts can bring additional financial stability and recognition to a jockey's career. Some jockeys even have the opportunity to earn a share of a stallion's future breeding rights if they win a race that propels the horse into a successful stud career, as mentioned in a Racing Post article.
To conclude, the financial aspects of horse racing for jockeys are primarily determined by their success on the track and the contracts they obtain with reputable entities within the industry. Prize money is a major contributor to a jockey's earnings, supplemented by valuable retainers, contracts, and potentially a portion of a horse's future breeding profits.
Recognition and Media Presence
Famous jockeys like Frankie Dettori, Jerry Bailey, and Ruby Walsh have earned recognition for their achievements in horse racing. Many have gained a prominent media presence and earned prestigious awards in and beyond the horse racing community.
The National Museum of Racing and Hall of Fame inducts exemplary jockeys for their outstanding contributions. Inductees include notable jockeys such as:
Sir Anthony Peter McCoy, known as AP McCoy
Jerry D. Bailey, known as Jerry Bailey
Victor Espinoza
Mike Smith
These jockeys share the same honor with fellow Hall of Famers like Steve Cauthen and many others for their exceptional careers.
Wikipedia pages for famous jockeys like McCoy, Bailey, and Espinoza allow fans to learn more details about these legends. These pages not only cover their career achievements but also delve into their personal lives and the impact they have had on the sport.
The BBC Sports Personality of the Year, held annually in the United Kingdom, has recognized famous jockeys for their accomplishments. For instance, AP McCoy won the award in 2010, signifying his prominent place in the sports world and exceptional talent in horse racing.
Media presence extends beyond awards and induction ceremonies. Jockeys like Ruby Walsh, Frankie Dettori, and Mike Smith participate in interviews and TV shows, where they discuss their race experiences, training routines, and career highlights. These interactions with the media contribute to their popularity and provide valuable insight into the sport.
Recognition and media presence for famous jockeys play an essential role in elevating the sport of horse racing. Awards, Hall of Fame inductions, and coverage in various media formats showcase these jockeys' talent, dedication, and impact on the sport.
Famous Flat Jockeys
The world of horse racing has seen many talented flat jockeys throughout its history. These individuals have demonstrated exceptional skill, determination, and a passion for the sport. One of the most iconic flat jockeys in history is Lester Piggott, known for his incredible riding abilities and numerous achievements. His career spanned over four decades, making him an enduring and influential figure in the world of horse racing.
Steve Cauthen is another legendary flat jockey who made a significant impact on the sport. Originally from the United States, he achieved great success in both the UK and the US, including a Triple Crown victory with Affirmed in 1978. Cauthen's accomplishments also included 10 UK Classics and three title triumphs.
One of the pioneers in the world of flat racing was Bill Shoemaker, born in 1931 in Texas. Shoemaker's small stature at birth turned out to be a major advantage in his career as a jockey. He started racing as a teenager and went on to achieve numerous victories, earning a spot as one of history's most famous jockeys.
The title of Champion Flat Jockey is a highly coveted accomplishment, and Oisin Murphy currently holds this prestigious title. In the 2019 season, Murphy secured 168 wins, outperforming other talented competitors like Danny Tudhope. This serves as a testament to Murphy's skill and tenacity in the world of flat racing.
While there are many more talented flat jockeys in history, these individuals have managed to leave a lasting impression on the sport. Their achievements, skills, and dedication to horse racing make them some of the greatest names in the world of flat racing.
Famous Race Jockeys
The world of horse racing has seen many talented jockeys showcasing their skills on the track. Among these jockeys, some managed to leave a remarkable legacy in the industry.
Bill Shoemaker was an American jockey born on August 19, 1931, in Fabens, Texas. His small stature gave him an advantage in horse racing. Shoemaker's career took off when he was a teenager, and he went on to become one of the most famous jockeys in the history of the sport.
Frankie Dettori is another legendary jockey hailing from Italy. Born on December 15, 1970, he has achieved over 3,000 career wins, earning more than £155,000,000 throughout his career. Dettori's charismatic dismounts and success earned him a spot among the top jockeys of all time.
Ron Turcotte is a renowned Canadian jockey, best known for riding the legendary racehorse, Secretariat. Turcotte played a significant role in Secretariat's triple crown victory in 1973, further solidifying his status as one of the great jockeys.
There have also been many notable jockeys who have made an impact in their respective countries. For instance, Australian jockey stars like Damien Oliver and Hugh Bowman have excelled in the field, while British jockey legends such as Lester Piggott and Tony McCoy have made significant contributions to horse racing in the UK.
The world of horse racing has been graced by many extraordinary jockeys throughout history. Bill Shoemaker, Frankie Dettori, and Ron Turcotte are just a few examples of the talented individuals who have left their mark on this thrilling sport.
Famous Jockeys – Final Thoughts
Over the years, numerous jockeys have made a significant impact on the world of horse racing. These talented professionals have demonstrated their incredible skill and dedication to the sport, resulting in remarkable success in various horse races. Names like Bill Shoemaker and Javier Castellano come to mind as they've achieved exceptional heights in their careers.
Throughout history, the horse racing industry has seen several exceptional jockeys from diverse backgrounds such as English jockeys and Australian jockeys. Regardless of their origins, these skilled individuals have left an indelible mark on the sport. They have showcased exceptional mastery of their craft, allowing them to consistently emerge victorious in competitive races.
Not only have these famous jockeys achieved personal success, but they have also managed to bring significant attention to the exciting sport of horse racing. Their passion and perseverance have inspired countless aspiring jockeys to pursue a career in the thrilling world of riding and racing.
In conclusion, the world of horse racing has been enriched by the contributions of numerous famous jockeys. Their success and dedication have elevated the sport to new heights while setting a standard for aspiring professionals to strive for. With such a storied past, the future of horse racing and the talented jockeys who partake in the sport remain bright and full of potential.
Related: Horse Sports
Frequently Asked Questions
Who are the top jockeys in the UK?
Some top jockeys in the UK include Sir Tony McCoy, who was born in Northern Ireland and has accumulated over 4,348 career wins during his 23-year career, earning an impressive £180 million. Other notable UK jockeys include Frankie Dettori, who has had significant success on the international stage and is considered one of the most popular horse jockeys of all time.
Who are some notable jockeys from the 1960s to 2000s?
Between the 1960s to 2000s, plenty of jockeys made an impact on the horse racing world. Legendary jockey Bill Shoemaker was one such jockey. Born in Texas, his career took off in his teenage years and lasted until the 1990s, earning him a place in the annals of horse racing history. Also, Lafitt Pincay, Jr. was another eminent jockey during that time period, racking up numerous victories worldwide.
Who are prominent jockeys in United States history?
Some prominent jockeys in United States history include George Woolf, known as "The Iceman." Woolf was a Canadian-born thoroughbred racehorse jockey with a storied career and numerous accolades. Bill Shoemaker also features prominently in the annals of U.S. horse racing history, given his immense success in a long career.
Who are some famous Irish jockeys?
One famous Irish jockey who stands out is Sir Tony McCoy, known for his dominance in both jump and flat races, as well as his illustrious career with 4,348 wins. Other notable Irish jockeys include Ruby Walsh and Barry Geraghty, who have both left indelible marks on horse racing history with their impressive performances and accomplishments.
What is the typical height of successful jockeys?
While there is no maximum height for a jockey, being relatively short and lightweight is advantageous. A typical height for successful jockeys tends to be under 5'6″ (167 cm). However, the most crucial factor is often the ability to maintain the required weight for their horses without compromising their health or strength.
Who are the best female jockeys in the sport?
Although historically dominated by male jockeys, horse racing has seen an increase in successful female jockeys in recent years. Julie Krone, for example, is a trailblazing jockey who became the first woman to win a Triple Crown race in 1993. More recently, Rosie Napravnik and Hayley Turner have shined as prominent female jockeys, proving their skills in competitive races across the globe.
Last Updated on October 20, 2023 by Nate Dewsbury